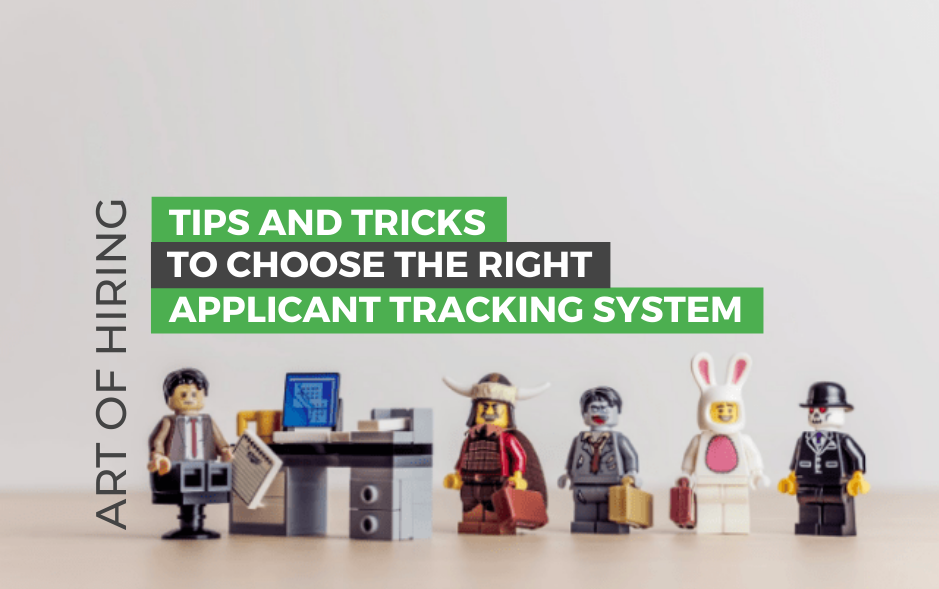 Businesses are no strangers to using applicant tracking software to streamline their recruitment and hiring process. 
Whether it's a small enterprise looking for a helping hand in expanding their team or a large company who wants to incorporate automation for volume hiring, application tracking software offers the necessary tools for businesses to reach their respective recruitment goals. 
If you're reading this article, we assume that you're looking for an applicant tracking software that will help meet your objectives too. And while there are a plethora of platforms out there in the market, acquiring the most suitable one for your business needs can pose a challenge. 
Here are some tips and tricks to help you choose the right applicant tracking software for your company. 
1. Suitable for your business and industry 
When seeking new recruiting tools, make sure you think about your company size. If you're just starting out, look for the best applicant tracking systems for small business. For large enterprises, go with a platform that can handle and support the scale of your hiring operations. It also helps to select an industry-specific software, since they can provide you with value-adding features for your particular recruitment needs. Define what is suitable for your business to avoid platform mismatch and wasted time. 
Familiarize yourself with the top qualities of applicant tracking software and match these traits with your company's hiring goals. Gather insights from your team, particularly with your talent acquisition department and your recruitment team.  
Evaluate and narrow down the challenges you need your applicant tracking system to resolve. Do you want to speed up your time-to-hire? Are you planning to increase your employee count to a hundred? Are long-term recruitment efforts your main concern? 
Whatever your goals may be, keep them in sight as you select your applicant tracking software. 
2. Equipped with the latest technology 
Application tracking software eliminate the laborious manual tasks of tracking and screening candidates, thanks to their automated tools and modern technology. 
Key features of applicant tracking software include automatic applicant scoring and ranking for a job opening. Candidate data management solutions also help optimize your recruitment process with the automatic import and storage of candidate applications in a secure database. From these data, you can also construct candidate profiles and seamlessly sift through them to see who matches your company's criteria. 
Some exceptional platforms also offer engagement automation, which boosts client engagement through the delivery of microsites enmeshed with videos, text and questions. 
Cutting edge technology has also paved the way for automated interviews, which boasts flexibility since it no longer requires the interviewer to be on the scene. It speeds up the hiring process with pre-configured audio and video questions and lets candidates answer them when they are most available. 
Having an applicant tracking software with complete sourcing automation also helps, since this solution unearths quality applicants from generated interests as well as your employee networks, alumni and all past candidates and prospects. 
As for hiring teams, the best applicant tracking system provides room for collaboration and tools such as calendars, automated alerts and assignment lists to make sure that the entire recruitment process flows smoothly. 
Having a platform that automates some parts of your hiring process automatically equates to more efficient recruitment. 
Additionally, Forbes Coaches Council member Dr. Terri Horton says that job seekers will willingly embrace AI platforms that promote efficiency and advantage in job searches, resume construction and video interviewing. 
They will also learn to accept platforms that make the most out of machine learning as well as recruiting tools like AI-driven chat bots, which are used by employers in candidate selection. 
So when you start weighing your options for the right applicant tracking software, don't forget to check if your choice has the latest technology. It would be even better if the application itself is developing more tools that can benefit your business. 
3. Candidate tracking 
Complete visibility on the recruitment pipeline is a must when it comes to what makes a good applicant tracking system. A good applicant tracking software allows hiring teams to work alongside it while giving more space for members of the team to focus their attention on more pressing tasks. 
Choose a platform that precisely follows your candidate's journey from their first interaction with your company until the end of your hiring process. Make sure to settle with a platform that automatically updates your applicant's status on your database as he or she moves forward or is dropped from the cycle. This feature comes in handy when saving time and promoting work efficiency. 
4. User-friendly interface 
All applicant tracking software in the market take pride in their crafted solutions. While this is ideal, some of these software are not easy to grasp. Instead of cutting down costs and time spent, companies spend more and lose time solving problems or learning the ropes of a particular platform. This is especially unhelpful for companies who wish to immediately hire and expand their workforce. 
Finding the best applicant tracking system is not only about tools that boost productivity. It's also about looking for an interface that is easy to use and even easier to understand.
5. Mobile friendly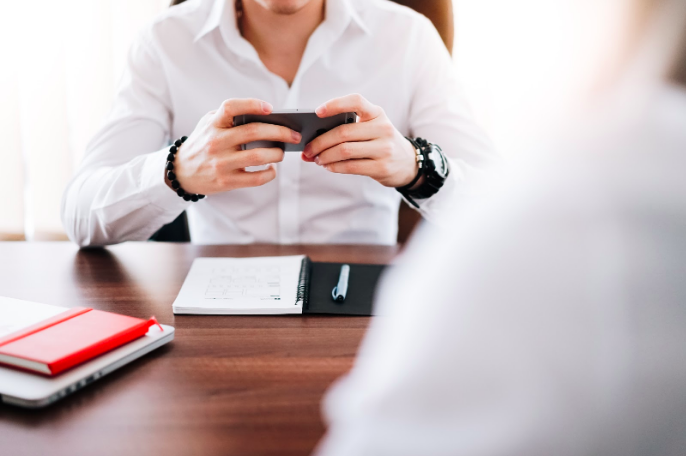 As of 2019, more than 5 billion people in the world own mobile devices and over half of these gadgets are smartphones. 
People use smartphones for shopping, connecting with their friends, and hailing transportation, so it's no surprise that mobile application has become a top trend when it comes to job hunting. 
Statistics from The Undercover Recruiter claim that 45% of job seekers look for jobs daily on their mobile devices while 89% of job seekers think that mobile devices are essential to the job hunting process. 
With the steady rise of smartphones, companies can only expect these numbers to grow, so selecting an applicant tracking software that can keep up with this trend is only likely. 
6. Seamless software integration 
If you're already using systems to optimize your recruitment process, consider selecting an applicant tracking software that integrates perfectly with your existing solutions. 
With the variety of platforms set to help your HR department, you would want an applicant tracking software that works for and not against your current systems, so look for a system that integrates with hiring solutions like LinkedIn, Google Jobs, Indeed, and AngelList, among others. 
7. Budget constraints 
Last but not the least, select an applicant tracking software that won't burn a hole in your pocket. Although free applicant tracking systems are available in the market, paid services are worth investing in, especially if you want quality solutions for your hiring and recruitment. 
Select a platform that possesses all the new recruiting tools your business needs without veering away from your budget. Don't be afraid to ask for quotations and compare pricing plans. Remember that every penny spent on improving your business is a penny earned, but do spend wisely. 
Where to start
The right applicant tracking system saves your hiring team significant time and resources while sourcing and onboarding quality candidates. While picking one can be a daunting task, the good news is most applicant tracking software offer free demos, so you can familiarize yourself with their product. 
Use this list when you're evaluating which is the best applicant tracking system for you, so you can equip your business with the new recruiting tools it needs. You can also start your product exploration with Klimb. For information about its top features and benefits, check out this expert's review of Klimb.